September 23, 2016
OrderDynamics is managing orders for Princess Auto
Just imagine this. You live out in Coal Harbour, near the western end of Vancouver Island, British Columbia. You've found the 3 ton speed-lift floor jack of your dreams of your dreams on the Princess Auto website—reduced, what's more, from $ 199 to $ 119.
The problem is that Princess Auto, a close to 85 year old tool and hardware vendor, locates it online fulfillment center just outside Toronto—and that means waiting for the jack, and paying shipping fees (which mount, of course, the heavier and more unwieldy your equipment order gets). But you need your jack right away, and there's a Princess Auto store in Victoria on the other end of the island.  There are also four or five Home Depot stores to check out on the way.
There you have Princess Auto's challenge in a nutshell. Staying relevant in a large geographic region when their stores (around 45) are heavily outnumbered by those of their competitors. But fully understanding the challenge requires understanding exactly what Princess Auto's business is; and it's nothing to do with selling autos and auto parts. I spoke with Dave Matthes, the brand's VP of Marketing.
"We do have a unique business," he said, "still privately owned. We focus on appealing to an audience of people who fix stuff with their hands." But there's another level of subtlety. Princess Auto is not targeting the segment known in the industry as "DIY-ers"—people who are working primarily with wood, and who are typical Home Depot customers. Princess Auto is all about "things to do with metal. Welding, engines, clutches, farming equipment."
What's special about that kind of gear? "It's not razors and electric cords," Matthes said. It's big items, and shipping quickly gets prohibitive. This is why a resilient ecommerce business wasn't enough for the company. They needed to bring available stock nearer to customers, and this is where OrderDynamics, the omnichannel order management system, came in.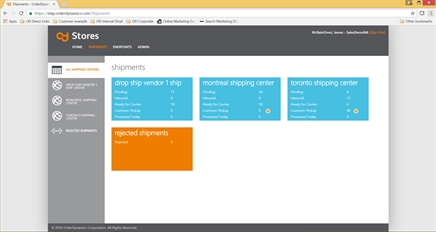 Ontario-based, with an international presence, OrderDynamics provides cloud-based software to manage retail interactions through to final fulfillment. Using the OrderDynamics solution helped Princess Auto manage its supply chain, distributing inventory to the right stores to meet customer demand. As Matthes put it, they now move "more inventory to more people, more efficiently." 
Princess Auto was already using the Oracle Commerce Platform to handle its ecommerce business. OrderDynamics integrates with Oracle to fill the gap of "order intelligence and order routing." Prior to using OrderDynamics, Matthes said, the process was "sort of tied together with string. We needed a good, concrete foundation for things."
OrderDynamics will make it possible for customers to buy online and schedule store pick-up, and reserve products in stores. It's too soon, Matthes told me, to put figures on ROI, and a longer-term roadmap is under consideration: "We're definitely looking at leveraging technology to enhance the business."
Loading links….